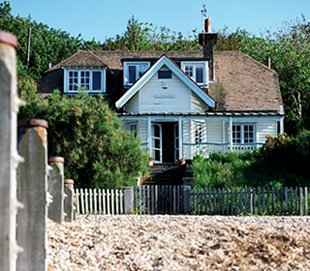 Beacon celebrates the granting of wedding licensings. Marry from your beach side home
www.kentonline.co.uk/kentish_gazette/news/2011/june/30/feast_on
Built at the turn of last century, The Beacon House stands above a natural promontory 'The Street' that stretches out to sea half a mile or so at low tide. The beacon, which stood in its garden, warned sailors of the perils below. The house has a New England feel to it with its wide wooden frontage, distinctive verandah and wrap-around decking. Many original features remain: the tongue and groove finish in the kitchen; arts and crafts sitting room with open fireplace and doors leading out to the deck and the beach; panelled wooden staircase leading to galleried hall; five bedrooms and study all with extensive sea views.The Beacon House is minutes from The Hotel Continental and close to Whitstable's culinary delights, quirky shops, swimming pool, yacht club and harbour. The Beacon House has been featured in The Observer, The New York Times and Vogue and has been the setting for numerous fashion, lifestyle, interiors and food photo shoots as well as a short film by The National Gallery.
See 'Mermaids Singing' by LAMDA,
filmed at The Beacon House
http://vimeo.com/65857837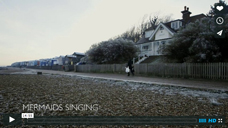 See The Saturdays' music video,
filmed at The Beacon House
This site designed by Extra Sensory Design